Smoke Damage Restoration & Repair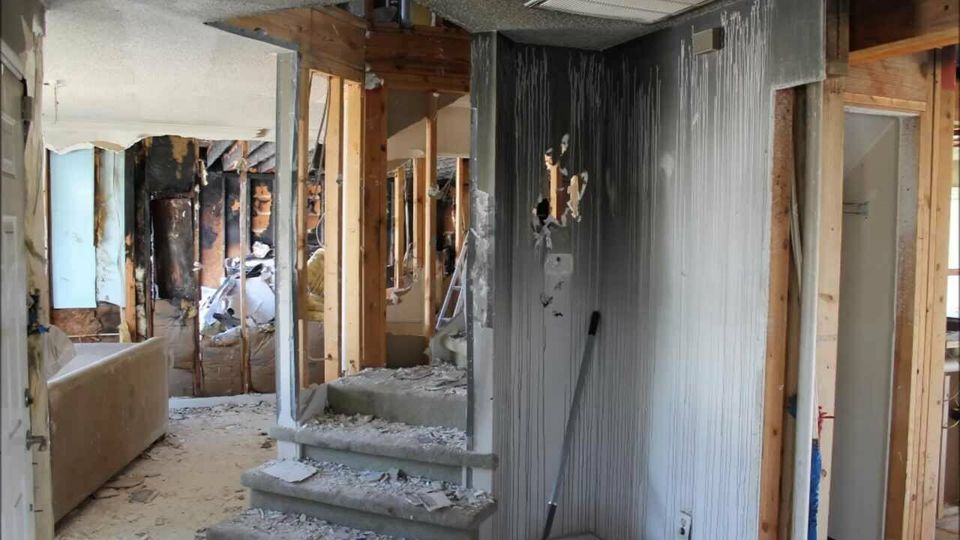 A house affected by fire can cause extreme or minimal damage. Many times what is left behind of the interior can make it impossible to continue living in that space. Wooden things may be destroyed in the flames, water from firefighters may create soggy floors and walls, but smoke and soot left over after the fire can create one of the biggest problems of the disaster.

The experts at Pride Fire and Water Damage Restoration will inspect the smallest pores of the walls and assess the staining and test the air. Soot and smoke damage is extremely daunting for your health while leaving an unpleasant and toxic odor. This is why it is very important to make sure Pride Fire & Water Restoration professionals come to your site make sure it has been cleaned correctly.

Our technicians are experts in professional smoke and soot damage restoration techniques. We've received intensive training to clean up various types of smoke damage. We will help you restore your furniture, photos, carpets, floors, various household appliances as well as silverware and antiques you may have in your home. We are aware of the importance of all these items and their importance for you, therefore we treat them as if they were our own.

We also provide professional smoke and soot cleaning services for floors, walls, ceilings and basements. Locally owned and operated, we we are leaders in cutting-edge procedures and tools ready to help you to save your precious belongings.  Relying on Pride Fire & Water Restoration will help you with you return to your home fully restored and as quick as possible!

Our compassionate team is ready to stand by you 24/7 and help you make your home suitable for living again.

Give us a call 919-499-6633 for an immediate on site inspection and one of our expert technicians will take your call, listen to your story and give you indications on what to do next. We proudly serve the Sanford, Southern Pines, Anderson Creek and surrounding areas of North Carolina.
Request On Site Appointment